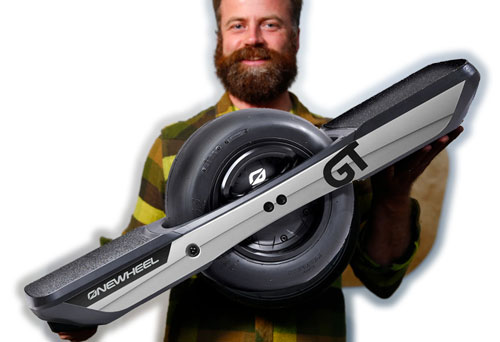 Notice: We are doing it again with the Onewheel GT S-Series board. Check it out!
Using real data from over 600 orders shared by community members we have been tracking the shipping progress of the new Onewheel GT.
GT Board shipments first began on Monday, March 7th. Check out this video of The Float Life unboxing their friend's GT!
Click here to read previous updates.
June 9th Update: Future Motion is now showing the Onewheel GT as shipping "from stock" for the first time ever! This may ebb and flow over time, but it is a huge achievement for FM to get through the backlog of GT preorders and we applaud them for their efforts on what no doubt was a widely popular product launch for them! We are stoked to see this and glad to see our "GT Tracker" project come to a close. There will be no further updates.
Data Breakdown (Updated June 7th)
= Order Block has orders indicated as "Shipped"
= Order Block has orders indicated as "In Production"
Show Entire Table
Order Number Block
*Shipping Date
Slick
Treaded
260xxx
Mar 7
Mar 7
261xxx
Mar 7
Mar 8
262xxx
Mar 9
Mar 10
263xxx
Mar 10
Mar 14
264xxx
Mar 11
Mar 15
265xxx
Mar 14
Mar 16
266xxx
Mar 14
Mar 17
267xxx
Mar 15
Mar 21
268xxx
Mar 16
Mar 22
269xxx
Mar 16
Mar 22
270xxx
Mar 17
Mar 23
271xxx
Mar 17
Mar 24
272xxx
Mar 18
Mar 24
273xxx
Mar 18
Apr 6
274xxx
Mar 18
Apr 6
275xxx
Mar 21
Apr 6
276xxx
Mar 21
Apr 7
277xxx
Mar 21
Apr 7
278xxx
Mar 21
Apr 7
279xxx
Mar 22
Apr 7
280xxx
Mar 22
Apr 8
281xxx
--
Apr 8
282xxx
--
Apr 8
283xxx
--
Apr 8
284xxx
Mar 23
Apr 8
285xxx
--
Apr 11
286xxx
--
Apr 12
287xxx
--
Apr 12
288xxx
Mar 24
Apr 13
289xxx
Mar 24
Apr 14
290xxx
--
Apr 14
291xxx
Apr 6
Apr 15
292xxx
Apr 6
Apr 15
293xxx
Apr 6
Apr 15
294xxx
--
Apr 27
295xxx
--
Apr 27
296xxx
--
Apr 28
297xxx
Apr 8
Apr 28
298xxx
Apr 8
Apr 28
299xxx
Apr 11
Apr 29
300xxx
Apr 12
Apr 29
301xxx
Apr 12
Apr 29
302xxx
Apr 15
Apr 29
303xxx
Apr 25
Apr 30
304xxx
Apr 27
Apr 30
305xxx
Apr 27
May 2
306xxx
Apr 27
May 2
307xxx
Apr 28
May 3
308xxx
Apr 28
May 3
309xxx
Apr 28
May 4
310xxx
Apr 29
May 4
311xxx
Apr 29
May 5
312xxx
--
May 9
313xxx
Apr 30
May 10
314xxx
May 2
May 11
315xxx
May 3
May 11
316xxx
May 4
May 12
317xxx
May 4
May 12
318xxx
May 4
May 13
319xxx
May 5
May 13
320xxx
May 6
May 13
321xxx
May 10
May 14
322xxx
May 12
Apr 30
323xxx
May 13
Jun 2
*Shipping Dates for Order Blocks that are not confirmed as "Shipped" are estimated dates provided by Future Motion.
Want to add your GT pre-order to our data?
Thanks for wanting to contribute your order, but we have collected enough order info to track the launch of the GT that we are satisfied and no longer accepting more order info to track. Thank you to the 630+ community members that were willing to share!
FAQ
When did shipping begin?
On February 26th shipment notifications started sending for bundled GT accessories (creating confusion for some customers that Boards were shipping due to the formatting of some of the email templates used). On Friday, March 4th Future Motion posted an official update to social media that the first batch of Onewheel GT's would be shipping on Monday March 7th (despite the Order Tracker still returning March 4th as the estimated date for early orders). Additionally, GT related support videos were posted to the official YouTube channel, the GT Owners Manual was posted on-line, and also the Onewheel App was updated to include support for the Onewheel GT. All huge signs that shipment of boards was imminent. On Monday, March 7th around 6PM Pacific time the first GT orders (2604x) updated from "In Production" to "Shipped". Shortly after that Onewheel dropped a new video on YouTube for the GT and went to their Instagram story stating that the "first hundred, or hundreds" of board had shipped.
When did Production begin?
The order status tracking system started returning "In Production" for orders for the first time on Monday, February 21st, 2022. Most, but not all, Slick and Treaded tire orders with order numbers of approximately 26292x and lower started returning as "In Production" on February 21st, 2022. None have indicated as shipped yet.
How come your date is different than mine?
We display the earliest shipping date within a given "Block" of orders (grouped by first 3 digits of their order number and by Tire type). Some blocks may span onto multiple shipping days. Additionally, the order tracking system that Onewheel uses returns a specific date/time value in their results, but the "DUDE, WHERE'S MY ONEWHEEL?" page shows you a localized time zone formatted version of that date. We record and show the US Pacific (GMT-8) date value. And one last reason is that we do not update our dataset in real-time, but in waves. Any changes to your shipping date in the last 24-48 hours may not be reflected in our data set yet (we get a new fresh set of data for all Blocks before we publish a new table).
Tell us about Slick vs. Treaded tire selections?
Currently 69.3% of the orders we are tracking are for the Treaded Tire version of the GT. Tire availability will be a factor in shipping dates. Originally Slick tires were going to start shipping 1 week ahead of Treaded tire GTs, but now it does appear that both options will start shipping near the same time. Additionally on Jan 10th we saw a massive shift in Slick orders in the 276xxx-279xxx range - these orders originally were showing February shipping dates but all shifted about a month back indicating that there may be further constraints on Slick tire supply.
Have there been any changes in shipping dates (a.k.a. "Pushback")?
Yes. Originally Slick Tire options were going to start shipping a week earlier on January, 17th, but they have shifted to start shipping the same time as the Treaded tire options on January 24th. About 40% of the orders we track have seen some sort of adjustment delay in their estimated shipping date, from either 1 day all the way up to 18 days. On January 13th Future Motion sent an email to all GT Pre-order Customers informing them that production has been delayed due to component/supply chain issues. The first round of Onewheel GT orders will no longer be shipping in January and have been pushbacked "a couple of weeks". We then saw additional delays across the board. Earliest orders were pushbacked the most with a 35 day delay.
We have a strong commitment to the privacy of your data. When you provide us with your order number and email address we encrypt it and store it in a data storage that is private and secure and not directly accessible from the web. We will not share / sell / market to those that contribute to the GT Tracker data set. We will from time to time use your order info to retrieve an updated shipping estimate from Onewheel to see if their estimates are changing.